Hydrogen By PSA
Capacity From

1 to 100 LPH

Upto 99.999 % Pure

To Read More Click Above

Capacity From

1 to 100 LPH

Upto 99.999 % Pure

To Read More Click Above

Capacity From

1 to 100 LPH

Upto 99.999 % Pure

To Read More Click Above
Why Hydrogen Gas Generators From Airox Nigen
Well Proven Technology

&

Satisfactorily working systems Worldwide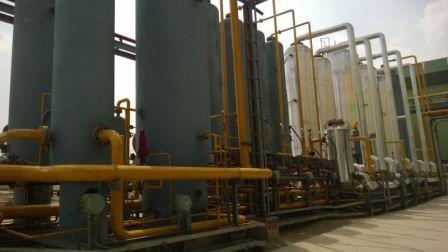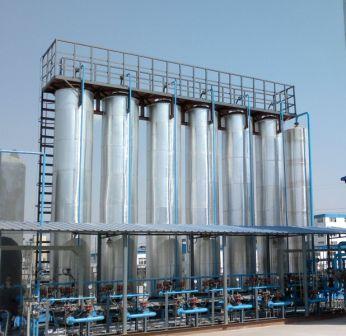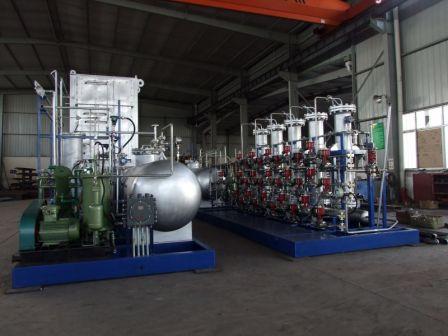 Your own independent on-site supply of Hydrogen

Skid Mounted Pre-commissioned Ready To Use Units in smaller sizes.

Operator and User Friendly designs , designed for Negligible Maintenance ,Low Generation Cost, Low Power Consumption.

Fully PLC Controlled Automatic Plant - Requires No Operator's Attention with

Continuous Online Purity Check

Reliability of operation second to none.

Once started it can be left un-attended. These are fully automatic and require virtually no attention of the Operator.

In case of any abnormality the Generator would trip automatically with Audio Visual/Alarms for action.

Customized engineering to meet your process requirements & Remote monitoring and control already proven in many references.

Long-term commitment to R&D utilizing integrated, fully-functioning pilot facility.Ability to custom design our larger Hydrogen generator plants to your specific requirements.
Read more for Process Description and Technology, Process Flow Diagram, Standard Scope Of Supply, and Options available
PMCC panel for power distribution in the hydrogen generation plant, within the battery limit with required power / instrument cable and cable trays, cable tray support and other accessories.( unless excluded from our scope as per TS / tender )

All anchor bolts, nuts, sleeves, base plates etc. as required for the equipment foundation /installation.

Lubricant, electrolyte & other chemical till provisional takeover of unit by the purchaser.

Interconnecting piping with valves and fittings, anchor bolts etc. with in battery limits, where in all Utilities from Purchaser's terminal point maximum at 1.0 m near H

2

Generation plant.

Interconnecting power and instrument control cables for equipments within the battery limits.
EXCLUSIONS FROM OUR SCOPE OF SUPPLY
All Civil Work for the building & equipment foundation. However all relevant load data / civil assignment drawings shall be provided by us.

Handling arrangement for operation and maintenance.

Any item not specifically offered by us and is not mentioned as option in this offer.

Illumination / lighting of Hydrogen generation plant.

Storage space at site.

Ventilation and Air Conditioning system.

Earthing for Hydrogen Generation Plant.

Fire & lightning Protection for Hydrogen Generation Plant.

Cable raceway system from H2 generation battery limit to purchaser equipment/system.

Any other item/work which is not included in our offer
For more details like model - features - Scope Of supply - Select From The Four Size Options
Process flow Diagram Frequently Asked Question Contact Us To Send Enquiry

Airox Nigen Equipments Pvt. Ltd.
CORPORATE OFFICE :410, 4th Floor, Sarthik Square, Near Pizza Hut, Bodakdev, Ahmedabad,Gujarat-INDIA 380054.
Tel :+91-79-40029594 -95, Mobile : 09998013300, 09899343130, Fax: +91-79-40029595 sales@airoxnigen.com
PROJECT MANAGEMENT OFFICE :413-416 SPAZE- I-TECH PARK Sector-49, Sohna Road, Gurgaon Haryana 122001
Telephone: + 91 -124-423 0925 / 0926 / 0927, Mobile: +91- 9999 49 3300 , Email: info@airoxnigen.com
REGIONAL OFFICE -
OVERSEAS OFFICE -