Compressor & Blower
Capacity From

1 to 100 LPH

Upto 99.999 % Pure

To Read More Click Above

Capacity From

1 to 100 LPH

Upto 99.999 % Pure

To Read More Click Above

Capacity From

1 to 100 LPH

Upto 99.999 % Pure

To Read More Click Above

Capacity From

1 to 100 LPH

Upto 99.999 % Pure

To Read More Click Above
Vaccum Pump and Blower Packages
Airox Nigen has extensive experience providing vacuum pump systems used with its Molecular Gate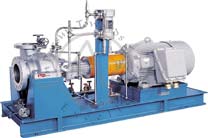 technology used to treat natural gas. Stand-alone vacuum pump packages and blowers using liquid ring technology are offered for a wide range of flow rates.
Airox Nigen's vacuum pumps and blowers can be used for low pressure natural gas wells, enhanced gas production from coal bed methane wells as well as landfill gas and biogas streams.
Package Details - Vacuum Pumps & Blowers
The vacuum pump and blower systems offered by Airox Nigen are designed using liquid ring pump technology; know for its reliable operation. The packages are designed for the natural gas patch using electric drives, oil filtering allowing on-stream filter changes and high pressure components. The skid mounted package includes a stand along control system. Motor controls can be provide if desired.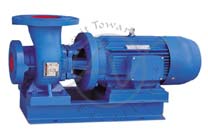 To eliminate premature wear from friction, abrasion, and cavitation on internal rotating elements, we use a high-velocity-applied coating process of tungsten carbide and ceramic, followed by non-corrosive Epoxy top coatings (internal and external). Much of our preferred Epoxy top coating is formulated from a 100%, 316 stainless steel pigment, impervious to most caustics found throughout industry. Our pump rebuilds, enhanced with our superior coating upgrades, routinely extend component life as much as ten times over original components; proven by our 20-plus years of continuous development, serving the paper & pulp, food & beverage, mining, power producers, and pharmaceutical industries, and municipalities, including waste water processing.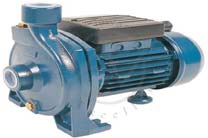 With the high cost of new process equipment, plus installation, maintenance, and production loss when failure occurs, extending the life of this equipment for many years greatly enhances your return on investment. Many of our upgraded components have directly correlated into cost-savings in the millions of dollars.
Vaccum Pump and Blower Packages Vaccum Pump and Blower Packages

Airox Nigen Equipments Pvt. Ltd.
CORPORATE OFFICE :410, 4th Floor, Sarthik Square, Near Pizza Hut, Bodakdev, Ahmedabad,Gujarat-INDIA 380054.
Tel :+91-79-40029594 -95, Mobile : 09998013300, 09899343130, Fax: +91-79-40029595 sales@airoxnigen.com
PROJECT MANAGEMENT OFFICE :413-416 SPAZE- I-TECH PARK Sector-49, Sohna Road, Gurgaon Haryana 122001
Telephone: + 91 -124-423 0925 / 0926 / 0927, Mobile: +91- 9999 49 3300 , Email: info@airoxnigen.com
REGIONAL OFFICE -
OVERSEAS OFFICE -